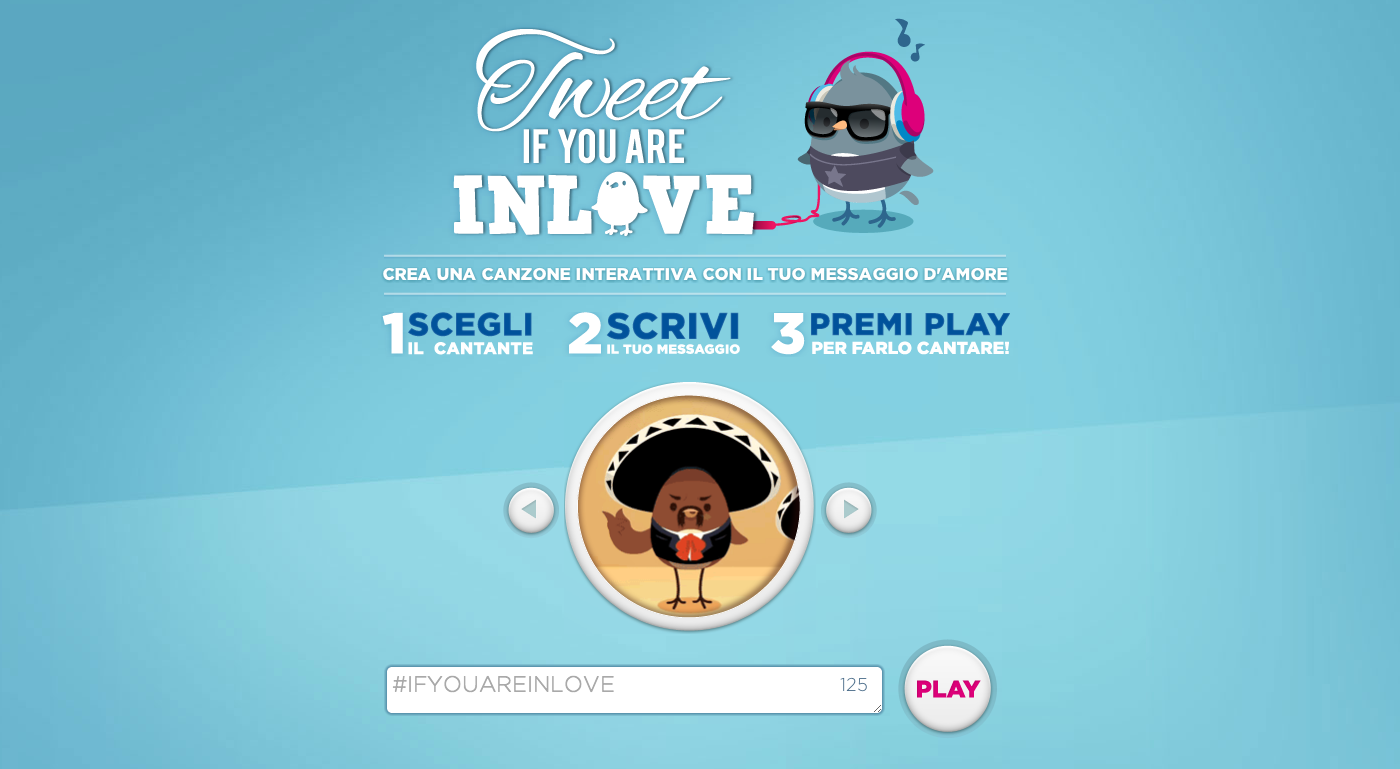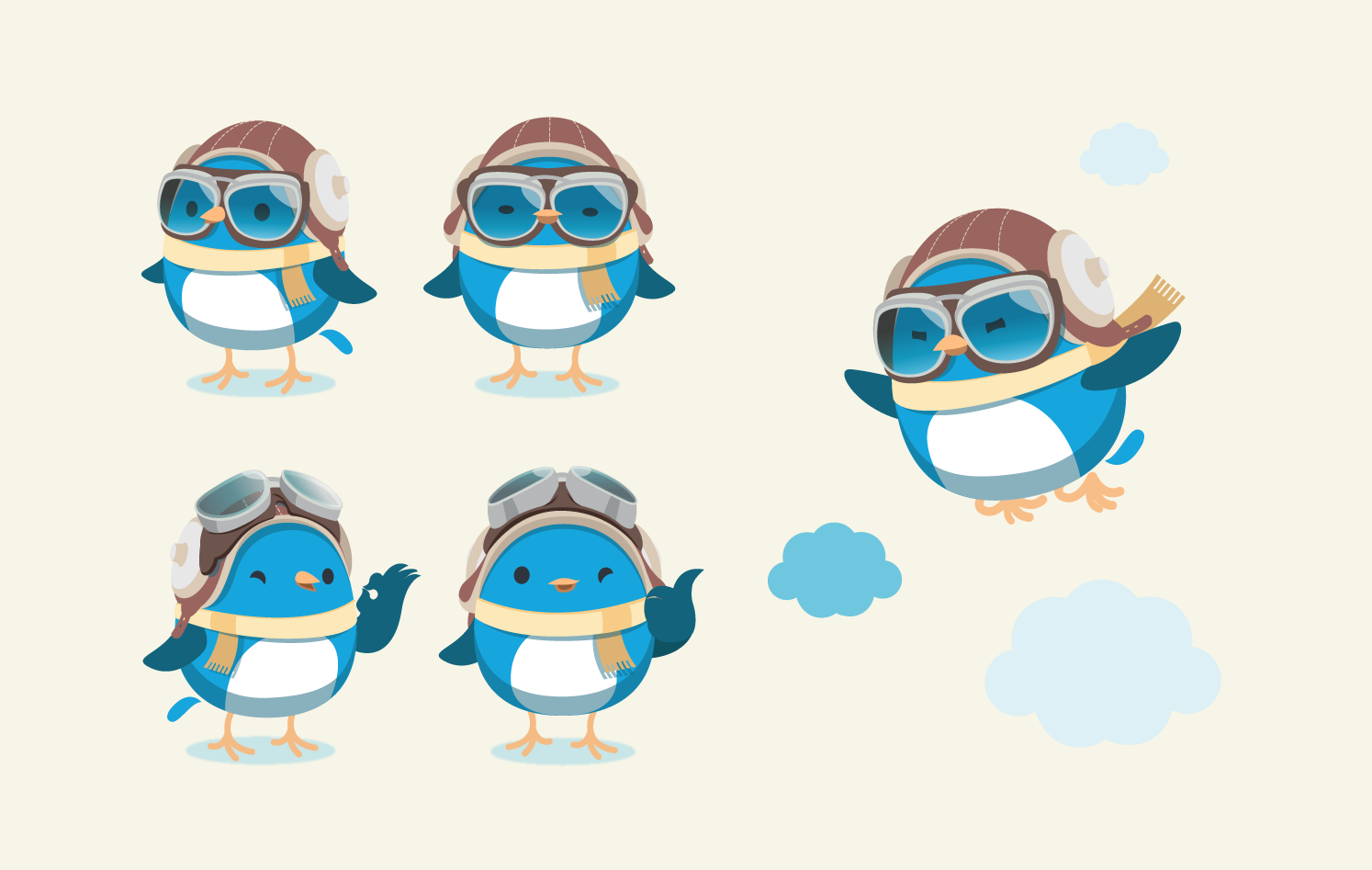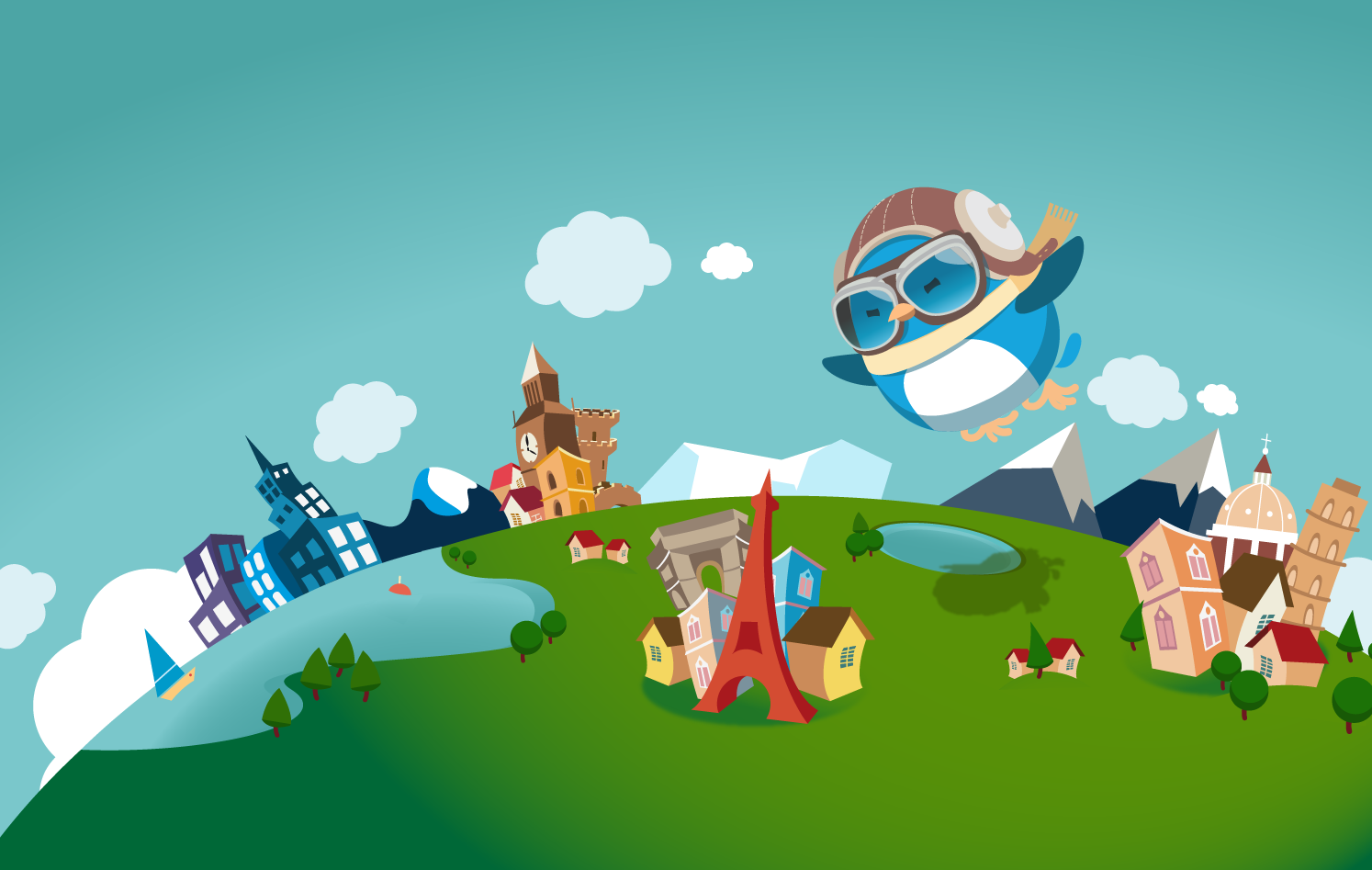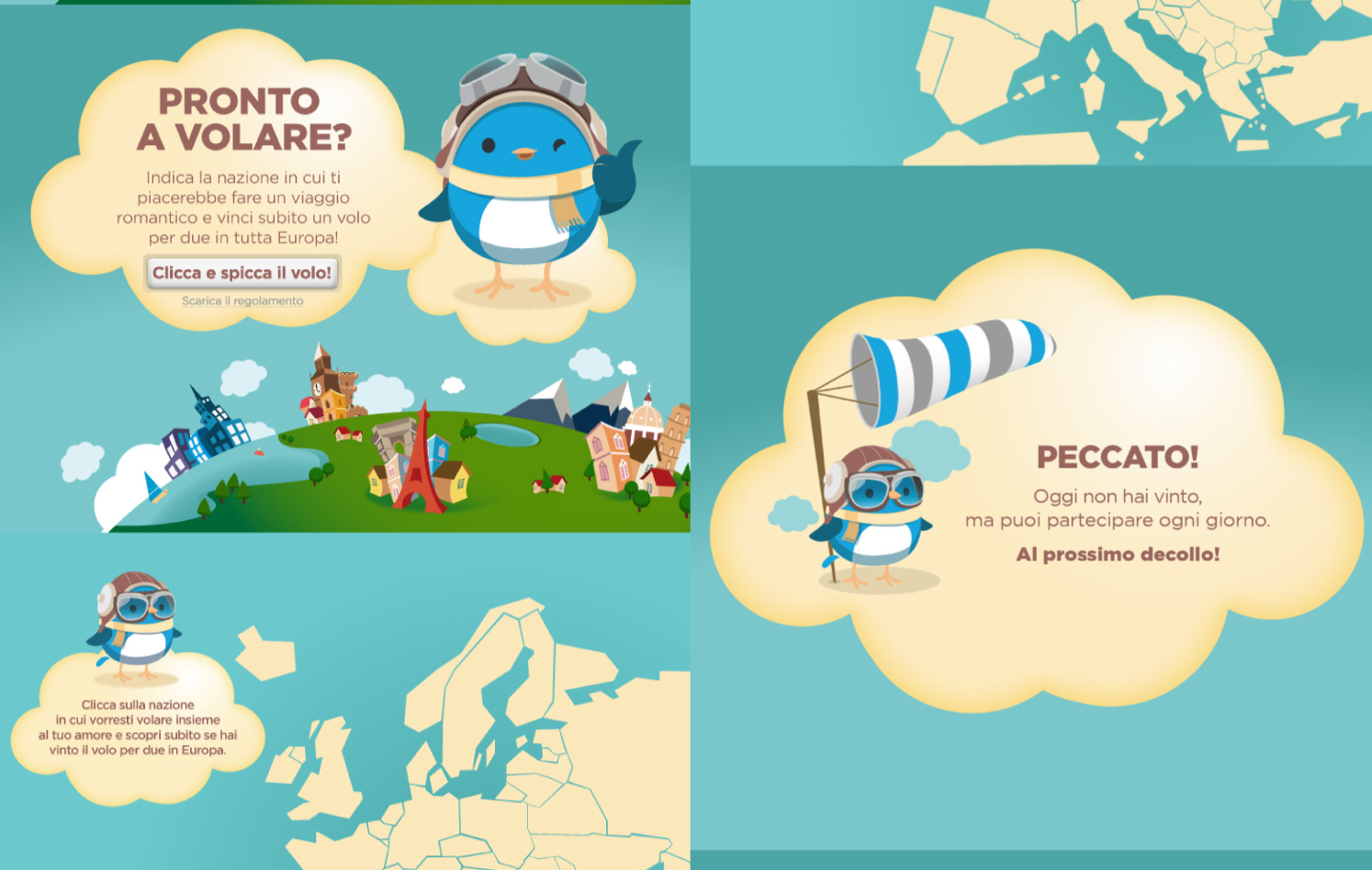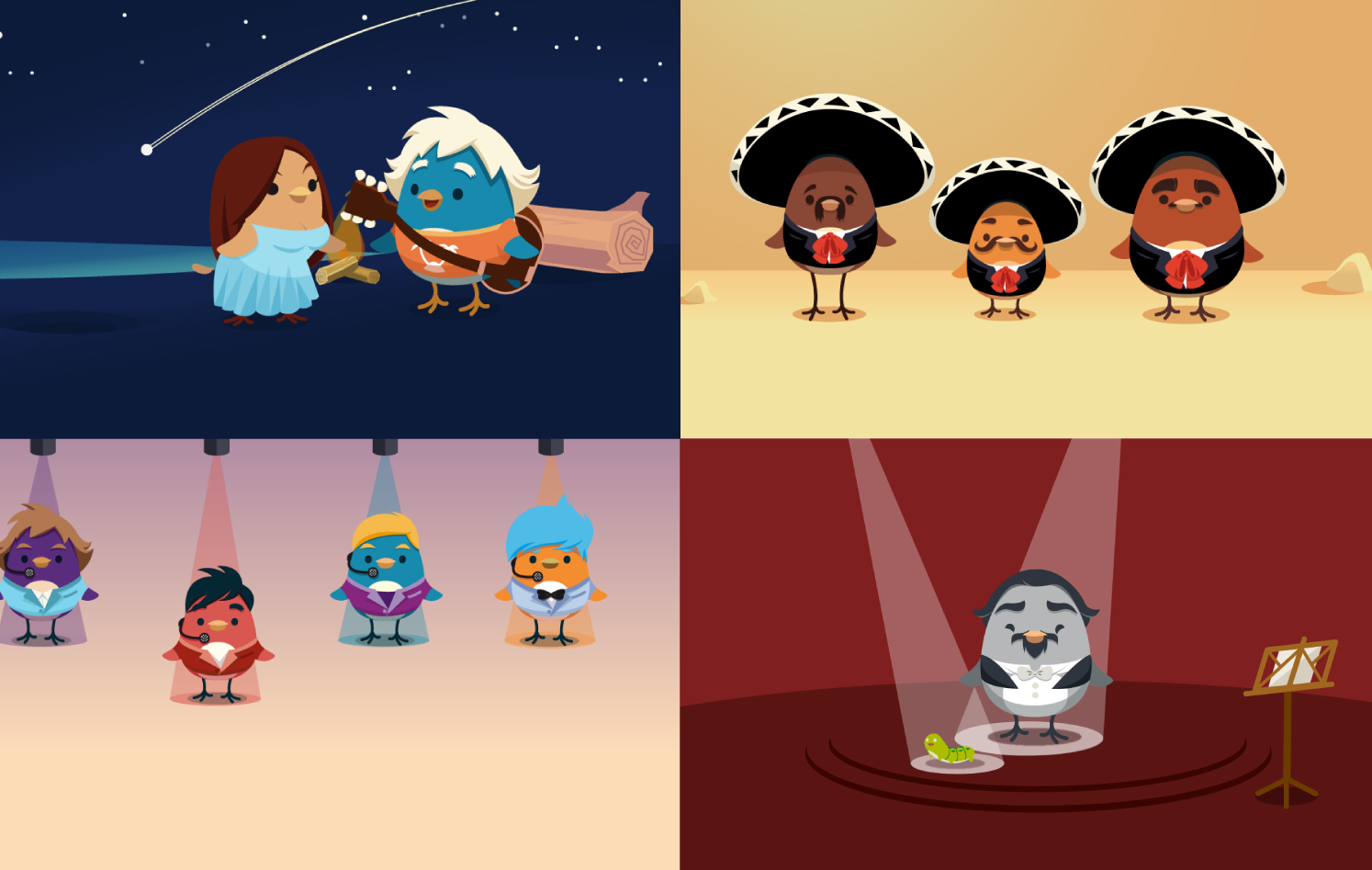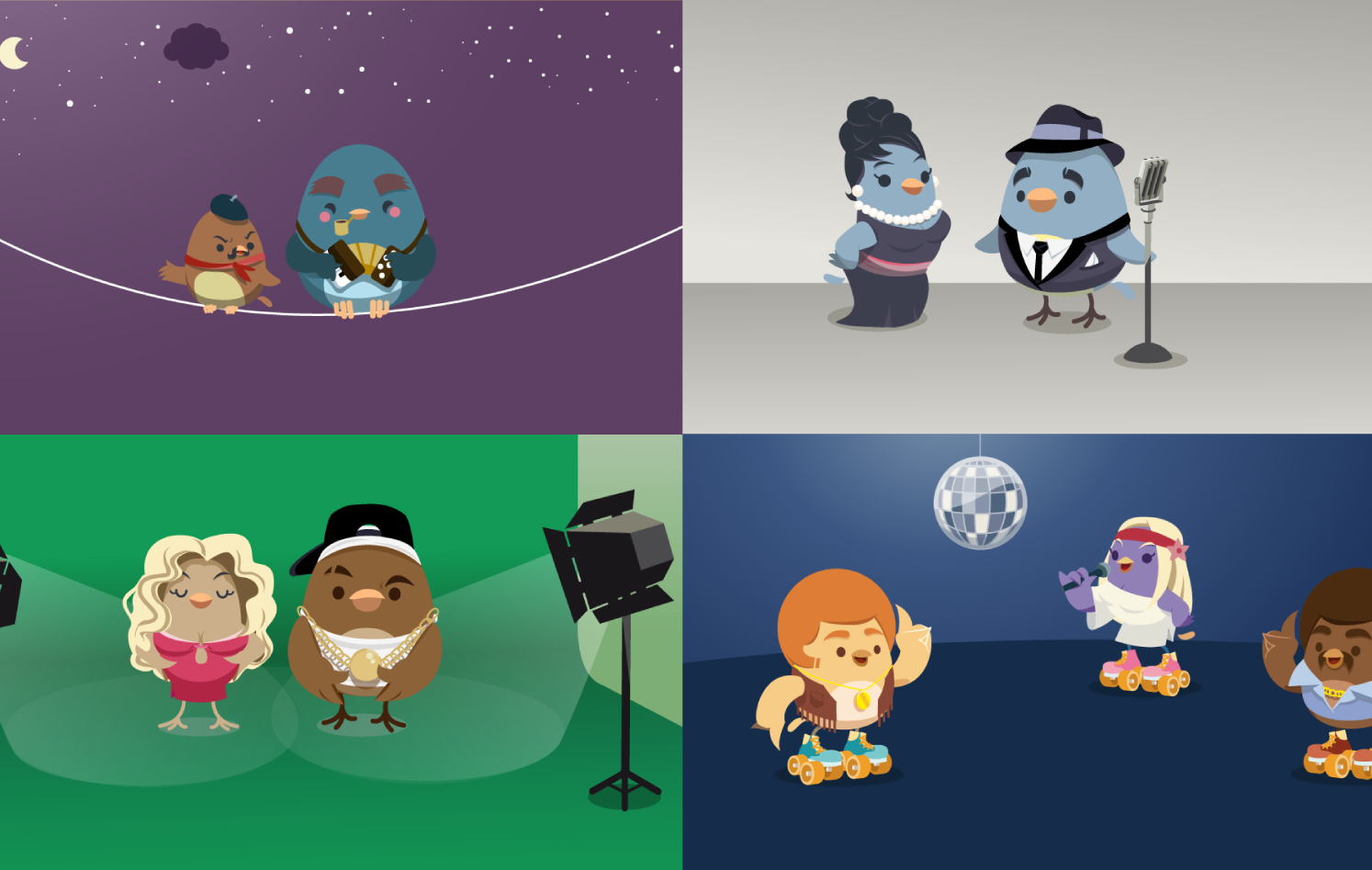 In collaboration with

BFluid Agency

for

Control Italia

, the big italian condoms brand, we created a massive ad campaign.  
The first stage it was launch with a contest "Fly if you are in love" where you could win a romantic European trip, in a capital city.
The second stage it was the creation of a innovative and a big smart interactive application for Twitter which allows writing a tweet musical message: #Tweetifyouareinlove
A sincro transformation from the tweet content to digital media more an funny short animation. The app allowing to send the animation video to your friends through a social networks shared: Twitter or Facebook. You can sharing by a tweet with hashtag #ifyouareinlove your message, through this you can get a tweet notification with your video. 
The characters are birds, theme all famous music genres : Rock, RnB, Disco, and much more.
More than 10,000 generated videos  Over 3000 minutes of animation.